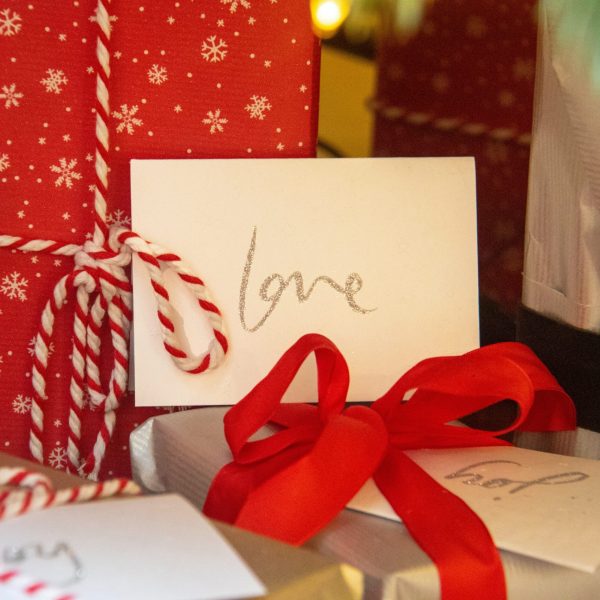 With Thanksgiving over, it is full-on Christmas shopping season. I both love and hate this time of year. The festivities and decorations make me feel warm and cozy. But I despise how the time between Thanksgiving and Christmas typically feels like such a whirlwind. And, of course, I don't love my money flying out the window for the gift-buying that my kids just really don't need.
This year, I'm vowing to keep things more simple–both gifts and festivities. If I've learned anything in 2020, it's that I totally underestimated how much our family needed a slowdown. It's the one result of this strange year that I'm grateful for. 
Like most years, I did my declutter of kids' toys before grandparents started asking for my three girls' Christmas lists. This process gives me an idea of what we already have, what they've outgrown, and my storage situation. We are so lucky for all that my children have to play with that they just don't have a lot that they need right now. 
Each of my girls has a big wish item this year as many kids do. Gracyn is obsessed with anything and everything Paw Patrol, Reagan wants toys to play school with (she's developed Kading's love of teaching), and Kading has reached an age where she goes
real
big with her wish list. Like iPod and expensive shoes big. 
But aside from getting them one thing that they really want, after I sorted and got rid of toys, I found there isn't a lot of space for more stuff. 
Shift your mindset around Christmas gifts
The main focus for Christmas gifts this year in the Kress house will be experience and needs-based. And here's why:
too many toys can be overstimulating for kids.
It may actually reduce the amount of time they spend in
imaginative play
. 
Experiences, especially ones that a family can do together, will be what children remember far longer than what plastic piece of junk they opened on Christmas (LOL Dolls are the worst!). One
University of Toronto study
says that children who regularly receive more experience-based gifts over material gifts grow up to be more open-minded, appreciative, and bonded to their families.  
Be mindful about everything you consider buying for your child for Christmas this year. Ask yourself: 
Will they love it after the moment of unwrapping is over?

Am I buying it because they actually want or need it, or because it's on sale and I think they'll think it's fun? 

Do we have somewhere to store it? 

Can it be worn by the next child? 
If you know your child will truly love something, get it!
Christmas isn't only about things they need or experiences.
It's so much fun to watch their faces light up when they get something they've wanted all year. 
But when it comes to buying something just because it's cute and your child
might
like it, or something that will broaden their eyes to a new experience, go with the latter. Save yourself from the aftermath of Christmas clutter. It's not worth it! 
Go outside the toybox
As you dole out gift ideas to family members, tell them you want fewer things for your kids this year. Here are some non-toy Christmas gift options to consider for your kids this year:
Waterpark or swimming pool passes

– This is truly a gift that keeps Christmas alive all year long. I know it's hard to imagine giving a gift that your children can't use

right now

. But when they're splashing around in the pool or racing down waterslides in the hot summer, at no expense to you, it will feel like the best Christmas present. Plus, I think it helps counteract the instant gratification we are all so accustomed to.

Streaming service subscriptions

– Streaming services like Hulu, Disney Plus, and Netflix are excellent for accessing your kids' favorite movies and TV shows. Since their launch, many people have eliminated their high cable bills. The downside is that they each offer different shows and movie options. While still cheaper than cable, paying a monthly subscription to all of them can get pricey. If your kids love certain shows, ask a grandparent to pay for a year's worth of the favored streaming service. 

Another fun option we've tried is

Little Passports

. My oldest two got boxes from my brother a few years ago and loved them. Not only did they enjoy getting packages in their name every month, but the activities like making origami was fun to do together. With 2020 being a year with limited travel, Little Passports offers kids a taste of different cultures, new geography, and "sightseeing" in both the U.S. and other parts of this fantastic world. 
The gift of reading keeps on giving
Kid-focused magazines or book clubs
– Kids love getting mail and little readers enjoy getting new material to read. There are seriously tons and tons of kid-focused magazine subscriptions available, many with a reduced holiday rate. National Geographic Kids, Highlights, Muse, and Sports Illustrated Kids are a few of the most popular, but there are options aimed at whatever your little one is into. 
National Geographic even offers a Little Kids version for littles who can't read well yet. The pictures alone are impressive to look at, even for adults.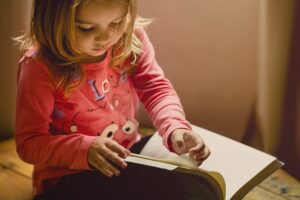 A Kids Book About
series is a newer book club. It's great for introducing serious topics to children of all ages in a kid-friendly way. It's
one of many amazing book clubs
out there though.
Literati Kids
is another favorite. Unlike A Kids Book About where you just get the next book in the series, Literati curates books for each kid individually. 
Finally, if your kids love to read but prefer to do it on a kindle or Chromebook,
Epic
has a giant library to choose from. You may have even tried Epic out in the Spring when teachers were forced to come up with a virtual curriculum last minute. 
Activity kit subscriptions

– I won't lie to you. This gift option will add momentarily to clutter. But the fun and educational components make it worthwhile, I promise. There are a ton of unique STEM and creative activity boxes on the market that will keep your kiddos occupied while expanding their minds with creative play. I really like the many Crate options that

KiwiCo

has to offer from ages newborn to 16+. No matter your children's ages, there is a Kiwi Crate for them.

Green Kid Crafts

is a newer STEM activity subscription that offers nature-based STEM activities. 
Items that will last longer than the day
My girls have gotten into helping me in the kitchen, so I've considered trying out
Raddish Kids
, a culinary subscription box. Even though we have lots of recipes of our own in the house, it's fun trying out new recipes together. 
Dress up clothes

– While this is technically

stuff

, it's the stuff that encourages imaginative play. My girls love playing dress-up together – and can usually go long periods of time without arguing – so I'm all about giving them the tools they need to go all out with their princess and superhero play.

Little Adventures

is a super fun site that offers amazing dress-up clothes for both little girls and boys. There is even stuff for adults in case you want to get in on the dress-up play action!
Start a tradition

– Sometimes, the greatest gift you can give your children is the gift of a family tradition. They may even pass it down to their own children someday. There are many special and unique ways to do this, so think about the important things to your family. 
Our tradition is an ornament. Each year I special order a metal family ornament featuring my girls from
Mpix
. The girls decorate our upstairs tree with those and then have to search for their baby picture ornament. It's a simple but tiny event that enhances the spirit of Christmas for my family. 
New winter coat or boots

– I don't even have to say it. Winter gear is expensive AF, especially when there are

multiple

growing kids in a family. Fortunately, my girls are mostly staying in line for hand-me-downs. Sometimes things get worn out before they can get passed on. 
Invite others to join in
If a grandparent is willing to trade in a fun toy gift for something your kids need, that's one less thing you have to buy down the road. This is also a chance for your child to get an upgraded coat or even a fashionable one when all you buy are practical coats for warmth. It's fun for kids, little girls especially, to have a fancier coat for church or other events. 
Sports or activity related item

– If your kids play sports, you know that certain times of the year are more expensive than others. Sports fees and the gear put a lot of financial stress on a family sometimes, and many kids forget that these activities are a privilege, not a guarantee. If you know your kids are going to need something activity related down the road, throw it on their Christmas list. It's not exciting, but a year's worth of piano or dance lessons, volleyball camp fees, new balls, shin guards, and bats will be worth it later in the year. Especially if they get a ball or new pair of shoes a step up from what you would normally buy them. 
Craft items that could turn into a lifelong skill

– Do you have a child that wants to learn to sew, knit, woodwork, build? Consider buying them a beginner sewing machine, first set of tools, or a starter paint set. It may open a door to a talent they didn't know they had, and if not, it gives them something to do that isn't in the form of an electronic. 
Create the magic
Christmas is a time of magic and joy for the whole family. Kids don't necessarily need all these toys we tell ourselves they deserve this time of year when things are on sale. Resist the urge to buy just to buy. 
Fun tip
: Half the fun for kids is the act of opening a present. Any of these non-toy gifts can be boxed up in a fun way that will make your child's Christmas feel extra magical. 
If you have other ideas for a fun experience, learning, or creative gift, share it on the Mental VIP page! 
Happy shopping, peeps! 

Sign up to get Mental Edits delivered to your inbox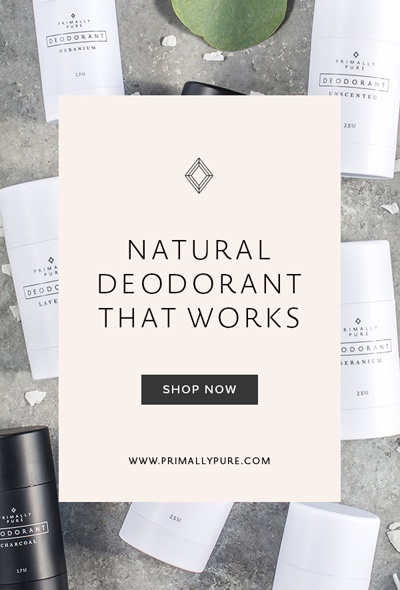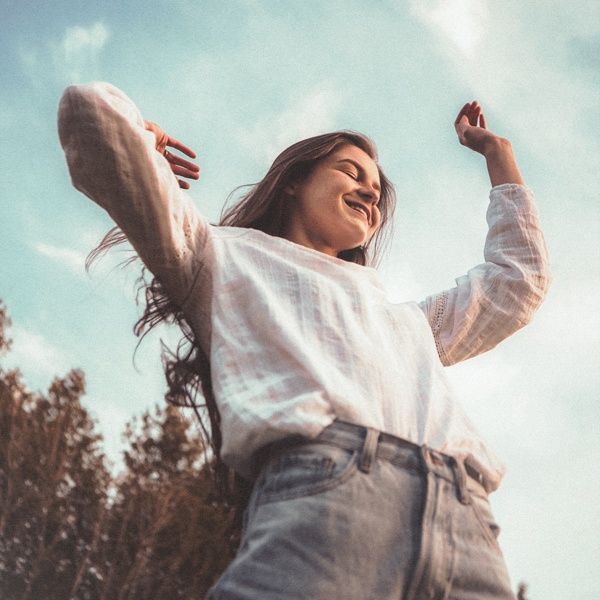 LISTEN ON APPLE PODCASTS LISTEN ON SPOTIFY LISTEN ON GOOGLE PODCASTS Is your everyday to-do list giving you no time for yourself? Join me for …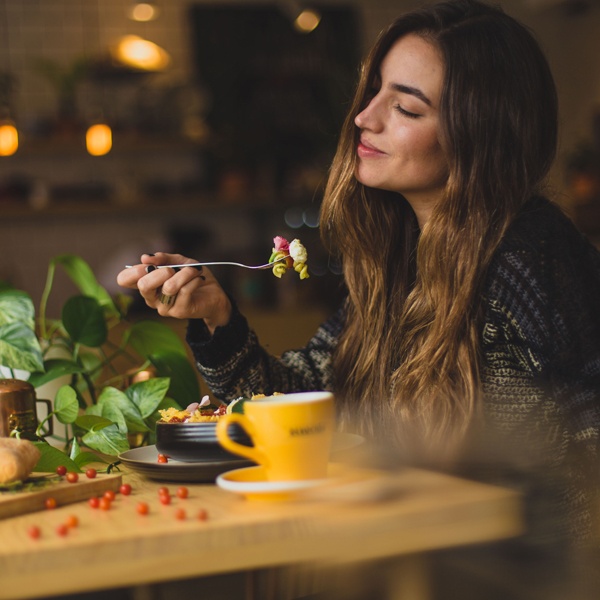 LISTEN ON APPLE PODCASTS LISTEN ON SPOTIFY LISTEN ON GOOGLE PODCASTS When was the last time you flipped the product to read the ingredients while …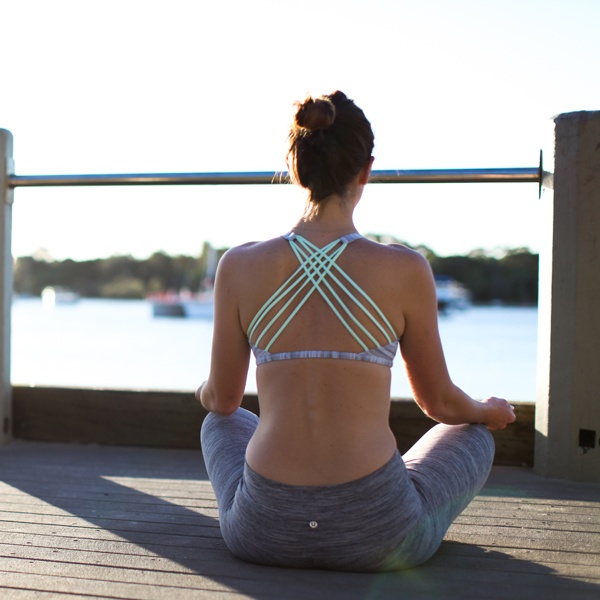 LISTEN ON APPLE PODCASTS LISTEN ON SPOTIFY LISTEN ON GOOGLE PODCASTS Did you know that your gut health is directly connected to your immune system? …
Are you tired of being stressed to the max between 5pm and bedtime?
Snag My Meal Planner Sanity Saver
Buy back time and your sanity with your family using a simple guide to plan out your meals. Using my fool proof steps to guide you through writing out a weekly menu building in meals that fuels you and your family, reduce your weeknight stress, and build a grocery list within minutes.