When on a mission to clean my house, I've got two goals. 
ONE: use products that help me get the job done as quickly as possible to carry on with my day. No one, I repeat, no one wants to waste their precious time cleaning. 
TWO: use little to no toxic chemicals wherever I can. The stinging smell of products that contain bleach and ammonia irritates my eyes and sinuses, and the residue many leave behind is harmful to our children and indoor pets. It's crazy. I used to associate clean with the lingering smell of toxic substances. 
Fortunately, I found my way. Toxic-free living is on the rise, and it's getting easier to find budget-friendly brands that make you feel good about ditching those chemical-ridden products. 
If you're in the beginnings of saying sayonara to your old cleaners, keep reading. I want to tell you about a brand that's simplified my life in so many ways.
Norwex Cleaning Products!
I've been using Norwex for over a decade to clean my house. When I started paying attention to what was in my old multipurpose spray, I was disgusted. How could such a basic cleaning spray be loaded with so many toxic chemicals unsafe for us to breathe in? 
Norwex believes that cleaning your home should be simple. Like, so simple that many of their products require only water. And yes, it really does get things just as clean as the chemicals – cleaner if you consider you're not leaving behind any dangerous residue.  
The company also believes products used to clean should be sustainable and affordable. What sold me on Norwex products was many of their products only need to be purchased once, and they last a lifetime with proper care. You can't beat that! Think of all the money you'll save over time when you're not buying bottle after bottle of multipurpose cleaner or disposable mopping sheets! 
I believe in the Norwex mission so much that I became an affiliate. To keep it honest, I want to give the standard disclosure that I get a small percentage of sales for any Norwex products purchased on my affiliate link.
The top go-to Norwex products
Norwex offers a lot of products on their site. While options are great, it's a bit overwhelming for people trying to simplify their cleaning process.
Like with anything new, start small. When you run out of something, replace it with a safer, more sustainable product. We are more likely to stick to a transition when we go about it in small chunks. It avoids becoming overwhelmed by it all.
These tried-and-true Norwex products help me breeze through my household cleaning in less time and are more effective than anything I used in the past. And over time, we've spent way less on products because many Norwex products require only water. That means more money in the bank and fewer space-taking bottles that have to be locked up or kept out of reach of little ones! Woot woot!
So here they are…my go-to's that make my life so much easier!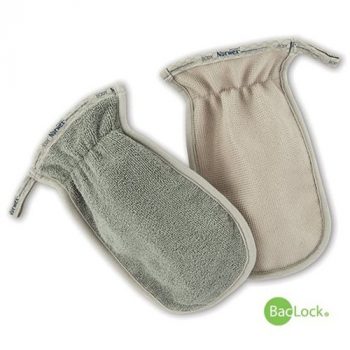 Body Scrub Mitt – Swap out the loofah where germs and mold can grow for an Enviro reusable mitt. When you feel like you've used it long enough, toss it in the wash every once. I seriously love this mitt because it has made my skin so smooth and soft, even in the hard-to-reach places. Like all of the other Enviro products, just hang to dry in between uses.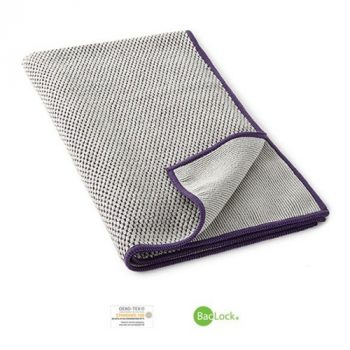 Bathroom & Kitchen Hand Towels – These are hands down a game changer! If you have kids or a husband who washes his hands like a kid, no worries about constantly changing out the hand towel with these microfiber antibacterial towels around. They stay soft, dry quickly, and repel odors and germs. Norwex is always coming out with new and fun colors to choose from!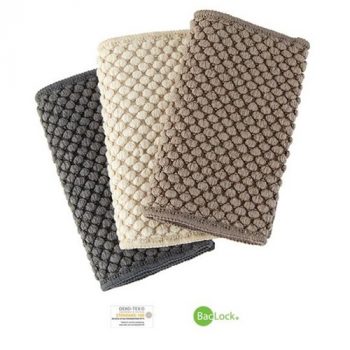 Kitchen Counter Cloths – Ditch the large dishcloths that are often too big for the job. These are the perfect size and drape nicely over the faucet to air dry. They come in neutrals or a variety of colors if matching to kitchen decor is an important feature to you.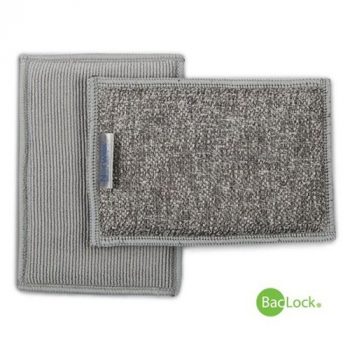 EnviroSponges – Ever had leftover dinner really cling to your pots and pans no matter how hard you scrub? These sponges are perfect for any wash-by-hand dish or pot and won't make you feel like you just did an intense arm workout. The EnviroSponges are dual-sided and super powerful without damaging your pots and pans. Say peace out to those yellow and green mildew-ridden sponges! You may find you don't hate washing dishes as much as you thought you did.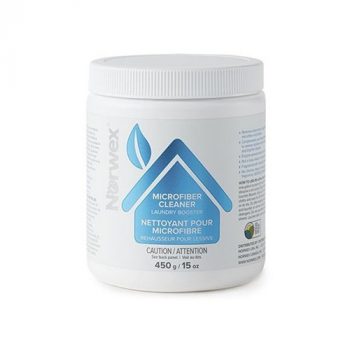 Microfiber Cleaner Laundry Boost – Do you have activewear laundry that always smells a little gross, even after washing? Use this laundry booster to kick the odor right out of those dry-fit clothes. It also works great for your microfiber cloths and regular bath towels. You can even use it to brighten other clothes without the harsh bleach and chemicals other brands have.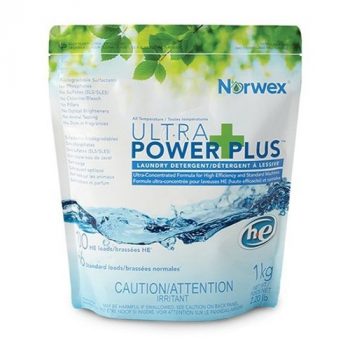 Detergent – This was the first Norwex product I fell in love with. It isn't reusable, so yes, you will need to buy more. But you use much less than regular detergents, so you'll buy it less often than other brands. American consumers often think more is best for getting clean laundry – we've been conditioned to think this way, but it's dead wrong. You only need a pump of liquid or a teaspoon of dry detergent to get your laundry clean (except for my husband's chore clothes – those get a full scoop!). This detergent is amazing for kids' clothes or for anyone else who has skin allergies or sensitivities. Remember, whatever touches our skin will eventually be absorbed into our bodies.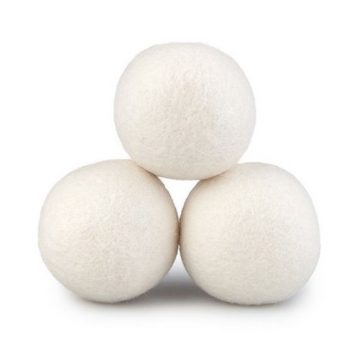 Fluff and Tumble Dryer Balls – By now, does anyone still use those waxy dryer sheets? According to Scientific American, dryer sheets and liquid fabric softeners contain some of the most harmful ingredients. To name a few: benzyl acetate (linked to pancreatic cancer), benzyl alcohol (an upper respiratory tract irritant), ethanol (linked to central nervous system disorders), and chloroform (a neurotoxin and carcinogen). Sounds just like something you want to toss your clothes around in, right? I use dryer sheets to keep mice at bay when we store our pontoon for the winter. Even the mice don't want to go near dryer sheets! The fluff and tumble balls dry your items quicker because as they bounce, the balls separate the articles and reduce static and wrinkles. If you want that fresh scent, add a few drops of essential oils to the balls. To recharge the balls, simply put each ball inside a dress sock and toss it into the wash. Voila!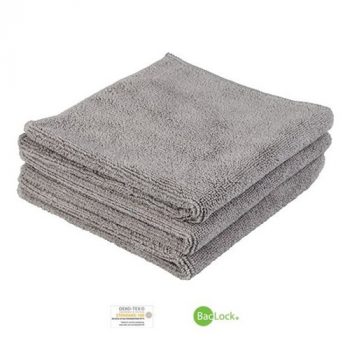 Body and face cloths  – My friend grew up with a grandmother who always warned her to never ever use a washcloth on her face because they pull at the skin and cause wrinkles. So I think it's a pretty big deal that my wrinkle-fearing friend actually uses these to wash her face! They are super soft and get makeup (even mascara!) off quickly – no scrubbing! They are also great for washing little kids' faces and hold up longer than baby washcloths. The body and face cloths are made of the same silver-lined material as the Envirocloths, so you just hang them up to dry between uses.
A few tips for Norwex product care
Looking to clean up your toxic-free products?
I gave you quite a few Norwex products that I use, but the company has an enormous inventory to help you in all areas of your home. Visit the Norwex page to see all the innovative Norwex lines to help you eliminate the chemicals from your home.
Hit me up with any questions or if you want suggestions for a specific problem!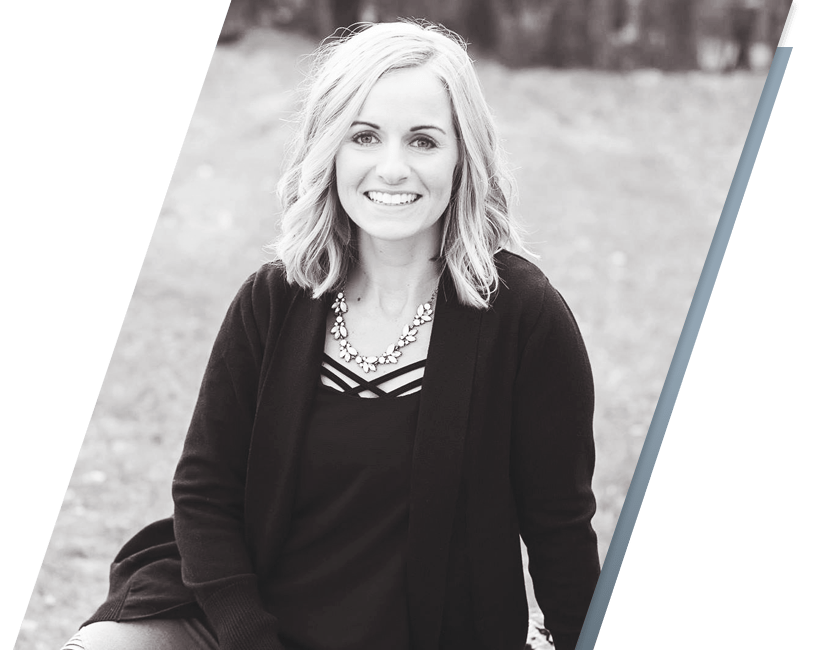 I'm a 30-something, straight forward, rural Iowan with big, positive dreams. I love running to help clear my mind and soul and squeezing in a good sweaty workout to kick some stress. My style is simple and rustic. I am fueled by kitchen dance parties with my three beautiful girls, and I love me some barn wood. Mmmmm – Yes! I can't live without my Mama Tribe, Amazon, Target, and good music. I'm obsessed with off-the-beaten-path eateries and have a passion to pursue big dreams!