Do you need to reset your mindset around what "healthy" really means?
The New Year is almost here, and to celebrate, I'm launching another round of my Body Declutter Course. 
You heard me! It's time to abandon all the "diet" plans you have for the new year and get real with yourself on what being "healthy" really is. 
Healthy is not about depriving yourself of food to lose a few pounds. Or about insane workout regimens that won't really fit into your lifestyle after a few weeks. Healthy is being in tune with your body, taking control by not letting food control you, and reprogramming your mindset around food and wellness. 
So, what is the Body Declutter Course?
In a nutshell, it's:
Learning the tools to declutter your mind and body of excess

garbage

(more on what constitutes

garbage

in my course!). 

Saying NO to diets (especially the "lose weight fast" ones). 

Eliminating the lies about "healthy" that we're led to believe from a young age (and change the path for our own children).

Overcoming the mindset that you have to be

all or nothing

.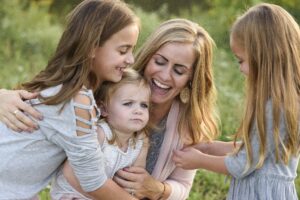 This course is made for busy mamas like you! 
While anyone can get value from the Body Declutter course, I designed the content specifically to fit the lifestyle of busy mothers, who feel like they can't keep up or catch a break. 
Running kids around, rushing to and from work, activities,
and
trying to maintain a household is hard work. Even throughout all this COVID business, a lot of mothers I know are still trying to juggle it all while working from home and getting only a few breaks from their kids. We end up serving ourselves the short end and moving our self-care needs to the bottom of our priorities. Over time, this leads to what I call survival mode. 
Survival mode is the root cause of frequent unhealthy "convenience" eating, lack of exercise, and poor sleep habits. 
You ain't dead, but you ain't livin'. And who wants to go through life like that? 
I want to help you create balance to all the overwhelm you feel
I've been in your shoes because I'm a lot like you – a mother with a full-time job outside of managing a busy household. My husband farms so there's a lot of times that I'm single-mommin' it on top of everything. I have been guilty of swinging through too many drive-thrus for dinner just to get anything resembling food in my kids' bellies. I've felt the shame that follows the quick and easy "convenience" meals. 
I've also been susceptible to all the health jargon out there. The "low-fat, no fat, low carb, good fats" guidelines left me confused and miserable from all the tracking. It's so overwhelming that quitting and resorting back to the old food habits provides a sense of relief. And nothing changes. 
I've been stuck before, but I did the research. Now I want to save you time by passing on what I've learned.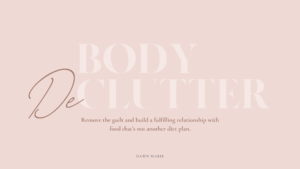 Let's talk about the best part first – where you'll be after my four-week course!
At the end of Body Declutter, you can give that hamster wheel of yo-yo dieting you've been on a big shove. Because you'll be on the clean slate route where the only direction you'll be moving is forward. No more overthinking health! You'll have an understanding that:
Nutritious eating is both simple and attainable.

Creating simple meal plans, grocery shopping, and cooking each week is easy with a good routine that we'll work through together. 

A sustainable workout routine can fit into your busy lifestyle with only a little reprioritization (you'll be surprised how little actually has to change!).

Products you use on your body also contribute to your overall health and transitioning to ones with a shorter, more natural ingredient list doesn't have to be expensive or inconvenient. 

Mistakes happen and you have to show yourself grace. If you fall off the health wagon, the course is yours to revisit and get back on track!
It's time to invest in yourself
The Body Declutter Course is $297 for the
whole
4 weeks where you'll get:
Weekly live training sessions with open Q&A

– we'll use this time to go over course materials, ask questions, and lift each other up with support and accountability. All Zoom sessions will be recorded for easy access, so if you can't make it in real-time, you won't miss a thing! 

Exclusive access to the members-only area

– this is where the course worksheets, training session recordings, recipes, and community info is housed. And once the course is over, you'll continue to have access for life! If I make any changes to the course, you can access any new material. 

Simple Healthy Swaps eCookbook for easy and healthy weeknight meals

– never feel stuck in the "convenience" food trap again! 

My handy Meal Planner Guide

– this simple tool will help you plan out your family's meals week after week without stealing a big chunk of your time. 

A community of supportive women

– support is the most powerful component of success. During and after the course, you'll have access to the amazing community of women who will help you through times you feel stuck, share tips and other resources with, and build your personal network (you never know when this will be handy in the future!). 

One-on-one interaction with me if you need it – We'll cover a lot in the live sessions, but I'm a coach who wants to help her people succeed! If you need an extra dose of accountability, shoot me a message and we'll set up a call.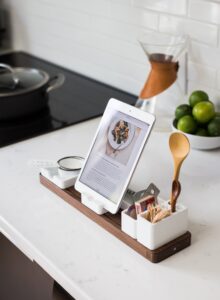 A sneak peek at the modules
Each module has been carefully constructed to feed into the next. Every step is equally important for success at the end of the course. 
Week 1 – Own It 
Come to terms with the excuses you use and discard the lies you've believed about "being healthy". This is where you learn to own your body and health, not the other way around. 
Week 2 – Mindset Reset
Let's deal with and overcome guilt. You'll reprogram your thinking around food and wellness. You'll learn tools to separate facts from the stories. Together we set goals that are attainable to your busy life. 
Week 3 – Build On It
Get more education on what your body really needs and build on the concept that every body is different. There's no "one size fits all" when it comes to healthy living. 
Week 4 – Execution Time
Implement what you've learned, fine-tune goals those goals you set in week 2, and plan rewards for milestones. Together we plan healthy modifications realistic with your lifestyle, set non-food related accomplishment rewards to keep you motivated and determine your accountability system in case you start to get off course. 
Why work with me?
When it comes to living healthy, I've done the research. Through my own trial and error, I've learned how to make nutritious eating and wellness a manageable part of a lifestyle. I now know
my why
and want to help other moms find theirs. 
Long story short, I am a Midwest mom of three daughters and a few years ago, I was flat out stuck in survival mode. The worst part was that I didn't even know it until I was smacked in the face by a cancer diagnosis. I couldn't believe I had cancer. I was "healthy" – I worked out regularly and I ate pretty well. But I was on a broken path based on health lies. Cancer woke me up to that.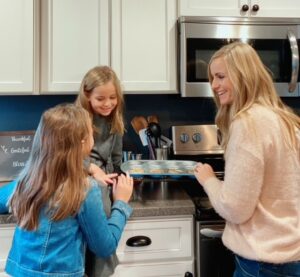 Since then, I have put in the work to become an expert in making a truly healthy lifestyle work with a busy mom schedule. I've surrounded myself by health and wellness experts. I've stopped panicking over the "
what's for dinner?
" question by my kids because I've implemented small tweaks to my life that make me almost always prepared. 
I am far from perfect, but I no longer stress about food and exercise. You only live once and it needs to be the best life you can live. I want to help you get on the road to achieving that! 
To read more about my story, click
here.
Join the Body Declutter Course to learn the myths behind simple healthy living. Together, we'll make it a sustainable lifestyle for you and your family!
Click here if you want to get in on the action!

Sign up to get Mental Edits delivered to your inbox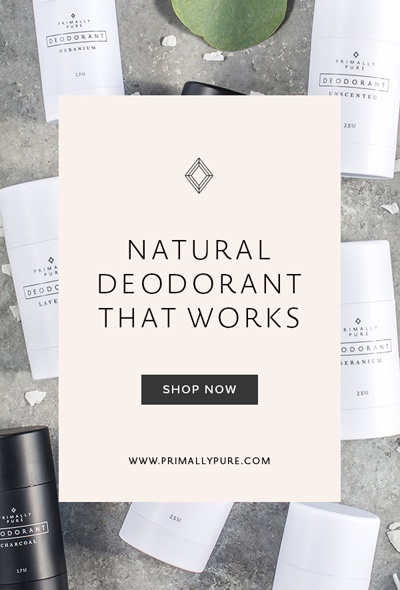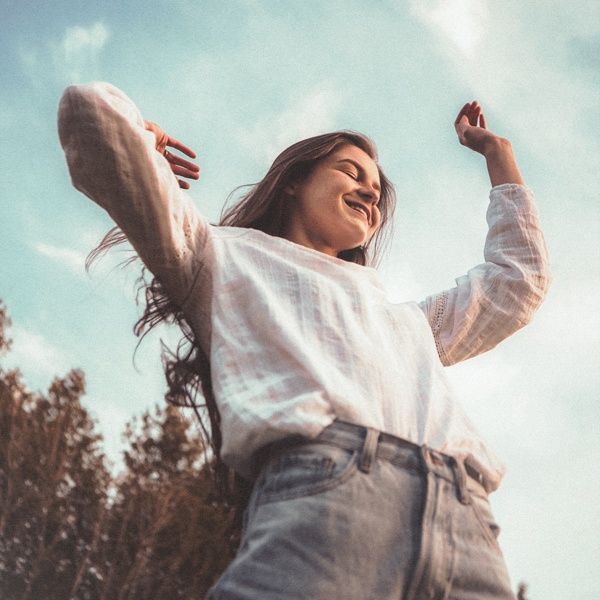 LISTEN ON APPLE PODCASTS LISTEN ON SPOTIFY LISTEN ON GOOGLE PODCASTS Is your everyday to-do list giving you no time for yourself? Join me for ...
Are you tired of being stressed to the max between 5pm and bedtime?
Snag My Meal Planner Sanity Saver
Buy back time and your sanity with your family using a simple guide to plan out your meals. Using my fool proof steps to guide you through writing out a weekly menu building in meals that fuels you and your family, reduce your weeknight stress, and build a grocery list within minutes.